Our Mission
Flourish Labs was founded in August 2021 and tested our first customer samples in January 2022 with the intent of serving the legal psilocybin market in Oregon (Measure 109). Our primary goal in this endeavor is to ensure accurate and safe dosing of psilocybin for patients seeking an alternative to traditional therapies. Flourish labs is seeking TNI 2016 accreditation and licensing from the Oregon Health Authority in 2023.
It quickly became apparent that there was also an underserved market for the analysis of "functional" or non-psychedelic, medicinal mushrooms/fungi including: Cordyceps, Chaga and Reishi etc. For this reason, Flourish Labs has been working extremely hard to develop analytical methods for various functional mushrooms as well. These tests are in demand by growers and producers that want to ensure the quality of the products they are developing and illustrate that they contain the bioactive metabolites that consumers expect to be present.
Learn More
What is HPLC?
HPLC stands for High-Performance Liquid Chromatography. It is a method for separating, identifying, and quantifying the components in a mixture. The technique uses a liquid mobile phase that is pumped through a column packed with a solid stationary phase. Different components in the mixture will interact differently with the stationary phase, resulting in separation as the mixture moves through the column. HPLC is commonly used in chemical analysis and biochemistry, for example, in the analysis of food, environmental samples, and drugs. Flourish Labs uses HPLC with UV/Vis detection.
Instagram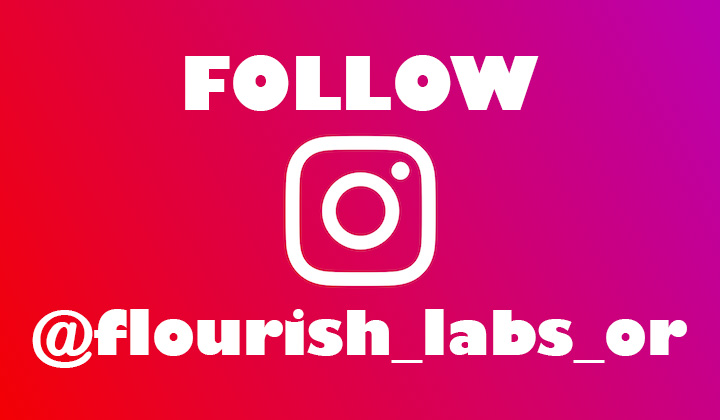 In the Press
Read our Recent Article in High Times Magazine
Click to Read "A Brave New World"
Podcasts
NEW INTERVIEW: JULY 26TH 2023
Neural Pharm – Guest Interview with George Sellhorn
Shaping Fire Podcast:
MycoGeeky Podcast:
Reference Standards for Psychoactives
Here are links to the current reference standards we use.
Reference Standards for Cordyceps
Reference Standards for Chaga
Reference Standards for Reishi